Skip to Content

Just Read, Florida!
Just Read, Florida! is the statewide reading initiative that prioritizes reading in Florida's public schools and among all the community groups and volunteer organizations that support literacy. On September 7, 2001, Governor Jeb Bush signed Executive Order 01-260, designating Just Read, Florida! as a comprehensive and coordinated reading initiative. Florida Statute 1001.215 was created, establishing reading as a core value in the state. Just Read, Florida! was launched with the unequivocal goal of every child being able to read at or above grade level. Just Read, Florida! is based on the latest reading research that includes emphasis on oral language development, phonological awareness, phonics, vocabulary, fluency and comprehension. With that goal in mind, Just Read, Florida! focuses on three main components: student success, educator quality and parent support.
Reading Achievement Initiative
for Scholastic Excellence (RAISE)

Florida's B.E.S.T. Standards -
English Language Arts

Just Read, Florida!
Initiatives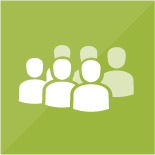 The New Worlds Reading Initiative is a FREE Florida literacy program for K-5 public or charter school students currently reading below grade level. Thanks to the support and investment of the Florida Legislature, this statewide book delivery program is a collaborative effort with the Florida Department of Education, school districts and other local and state organizations, and the University of Florida Lastinger Center. Don't miss the chance to discover more about the New Worlds Reading Initiative. Enrollment flyers are available in English (PDF) and Spanish (PDF).
Read More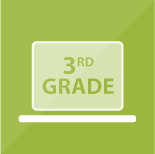 With the goal of every student reading on grade level, Florida law specifies reading requirements for third-grade students and promotion to fourth grade. Visit this page for more information on legislation, State Board of Education rules and other available resources.
Read More
Aiming to provide all teachers the opportunity to become highly qualified in the area of reading and writing, the Just Read, Florida! office helps teachers earn a Reading Endorsement aligned to evidence-based instructional and intervention strategies rooted in the science of reading.
Read More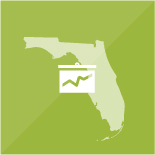 The Progress Monitoring and Reporting Network (PMRN) is a web-based data management system for recording and reporting student data from the Florida Assessment for Instruction in Reading aligned to Florida Standards (FAIR-FS) for grades 3-12. Public schools may utilize PMRN to monitor students' progress in reading.
Read More