2021 Commissioner's Business Recognition Awards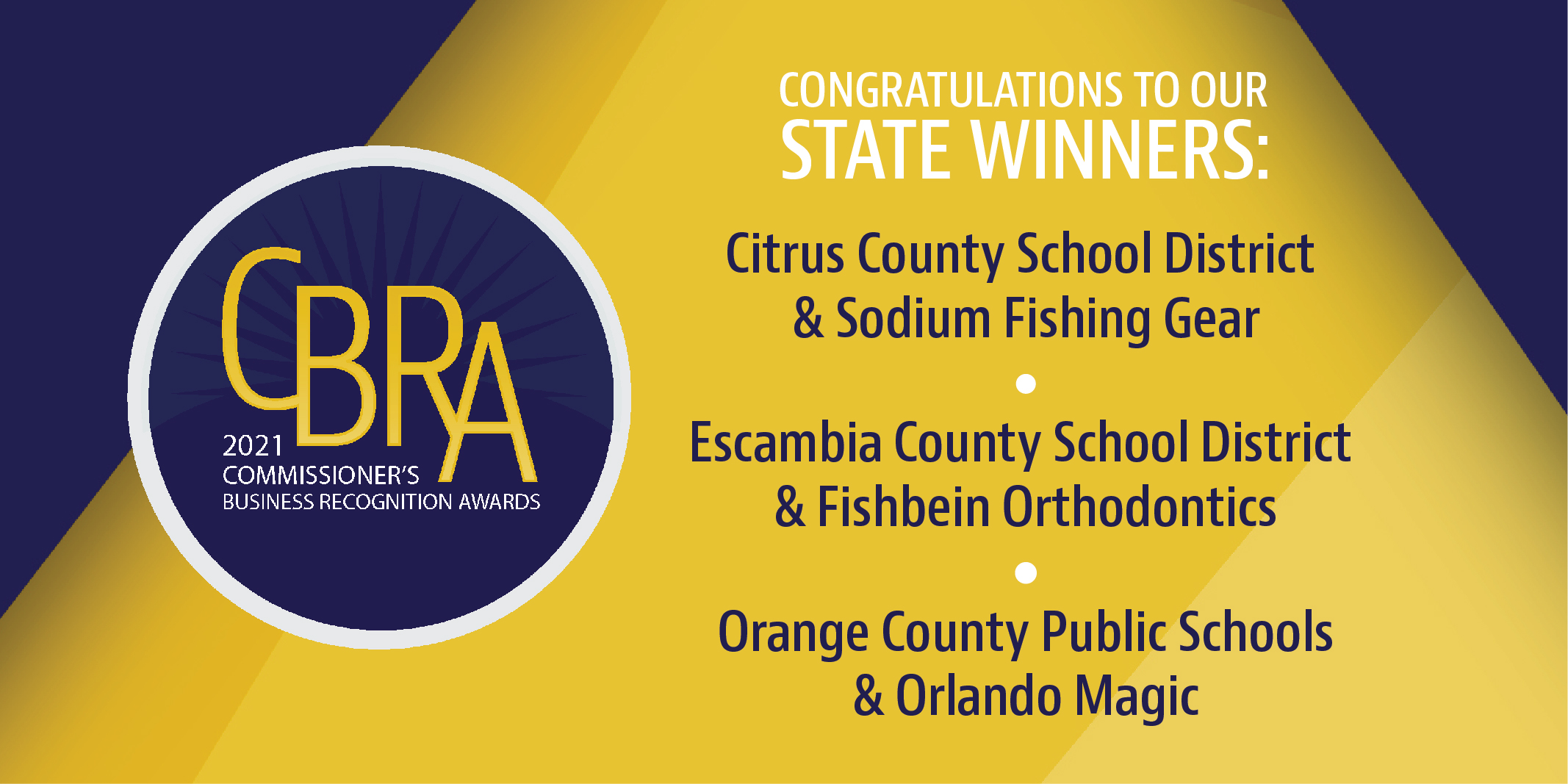 Published on: May 19, 2021
On May 14, 2021, the Commissioner of Education Richard Corcoran announced the recipients of the 2021 Commissioner's Business Recognition Awards.
Since 1987, the Florida Education Foundation has celebrated the outstanding commitment between businesses and their school districts through our Commissioner's Business Recognition Awards. The goal of the program is to recognize Florida's business leaders and partners that have shown the most commitment to bringing positive change and implementing bold, innovative approaches to improve the academic performance of students in Florida's education system and communities. These educational connections help Florida school districts gain a competitive edge in providing enhanced services to the students they serve.
Congratulations to Orange County Public Schools and the Orlando Magic! The Orlando Magic has been working with Orange County Public Schools for over thirty years. From their Magic of Mentoring program, which provides students with job shadowing opportunities and a behind the scenes look into the NBA industry, to their partnership with the Florida Department of Transportation to teach young students the importance of traffic safety, the Orlando Magic has consistently shown their commitment to positively impacting students in Orange County.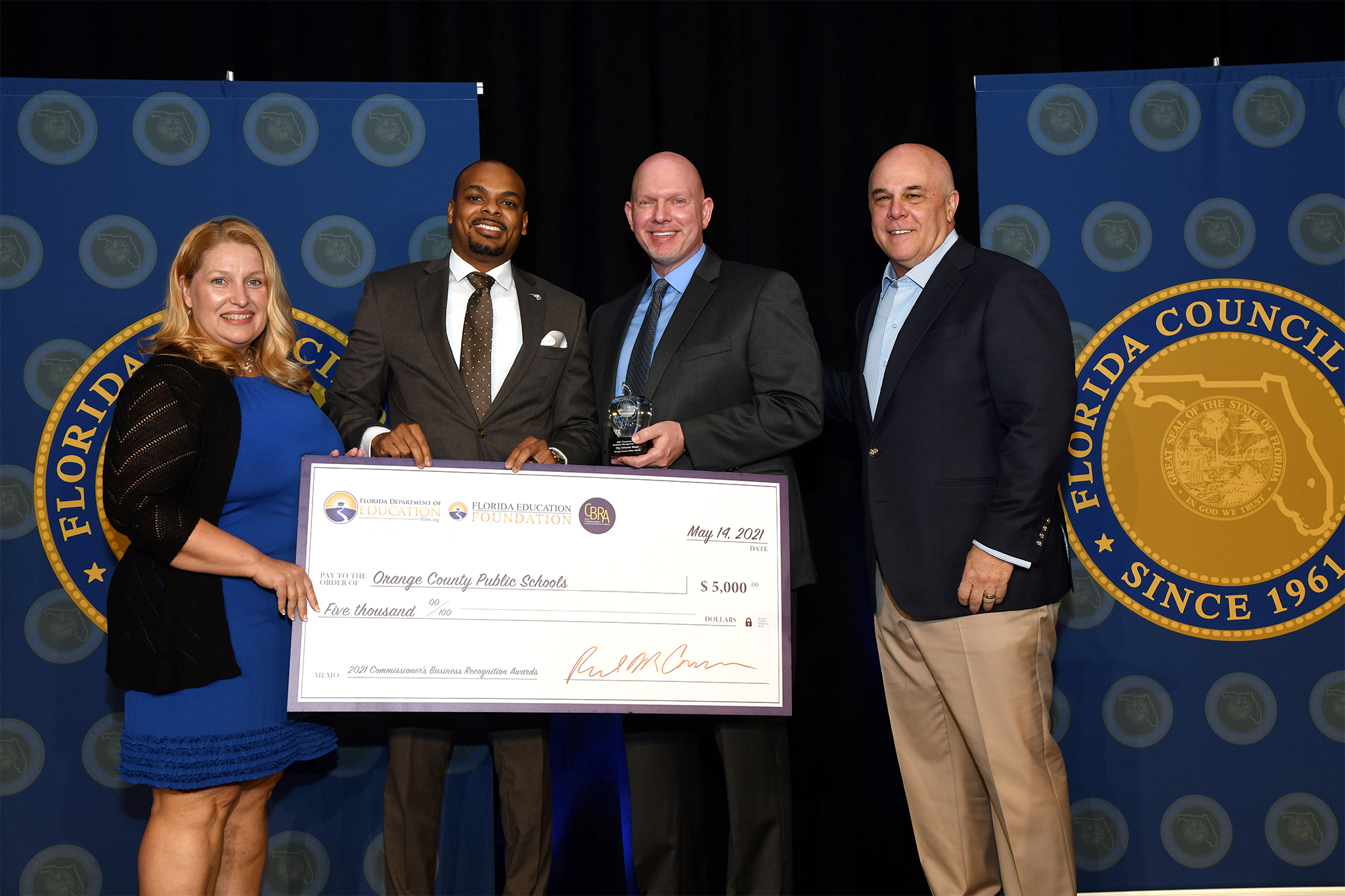 Congratulations to the Escambia County School District and Fishbein Orthodontics! Fishbein Orthodontics in Escambia County provided complimentary orthodontic treatment to school-age students who have overcome adversity in their lives or have shown significant acts of kindness. Additionally, they provided water bottles and percussion instruments to local schools. Not only have students and their families benefitted from Fishbein Orthodontics' generosity, so have the educators of Escambia County. Fishbein has given selflessly of their time, talents, and resources in an effort to support our educators in ensuring positive student outcomes.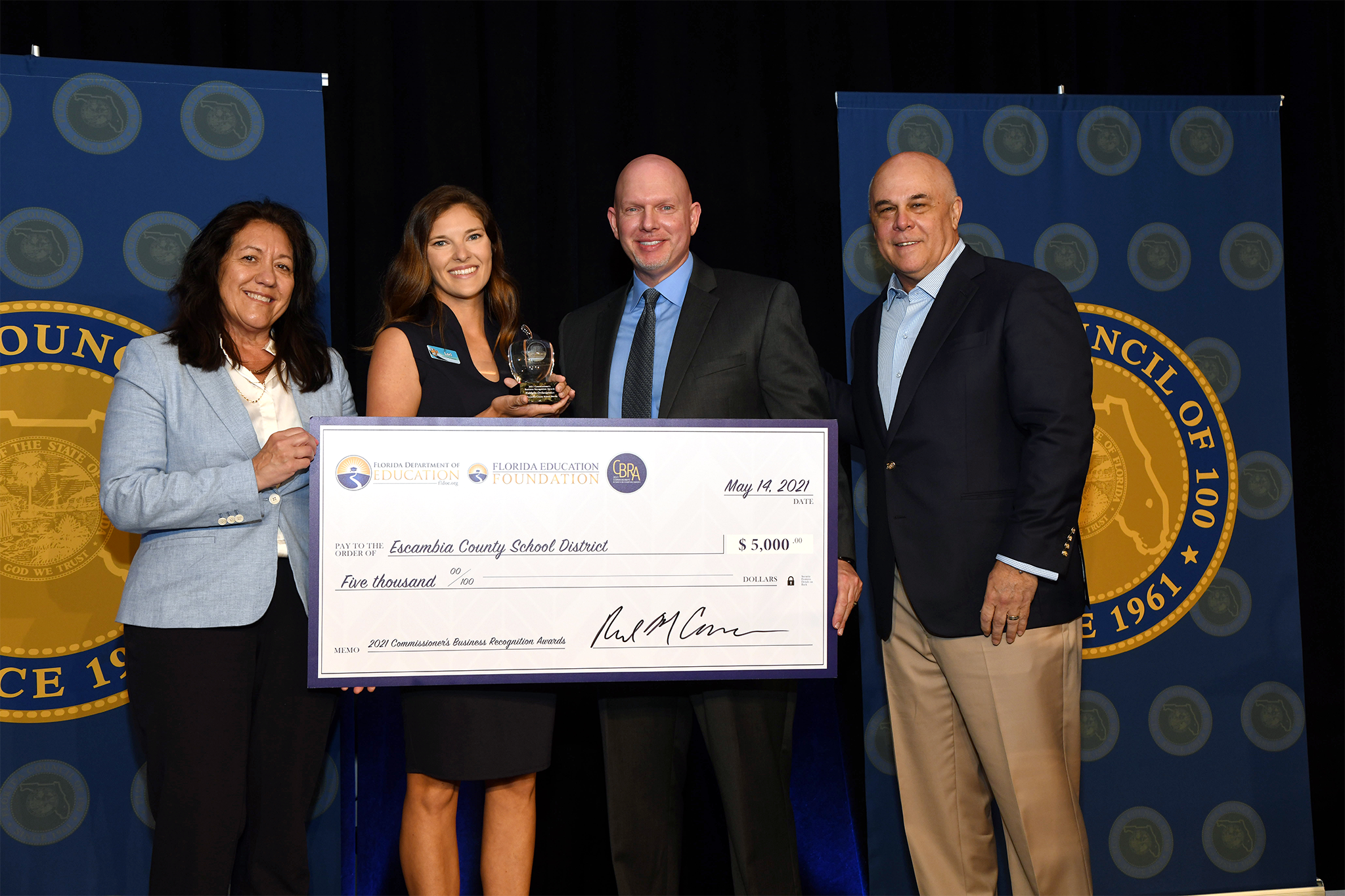 And last but not least, congratulations to Citrus County School District and Sodium Fishing Gear! For the past three years, Sodium Fishing Gear has been a champion for education in Citrus County. With their unwavering support, Citrus County was able to continue one of its most impactful programs for 5th graders, Book, Line, & Thinker. This unique hands-on approach allows all 5th graders to experience a chartered fishing trip to learn about science and math while exploring Citrus County's waters.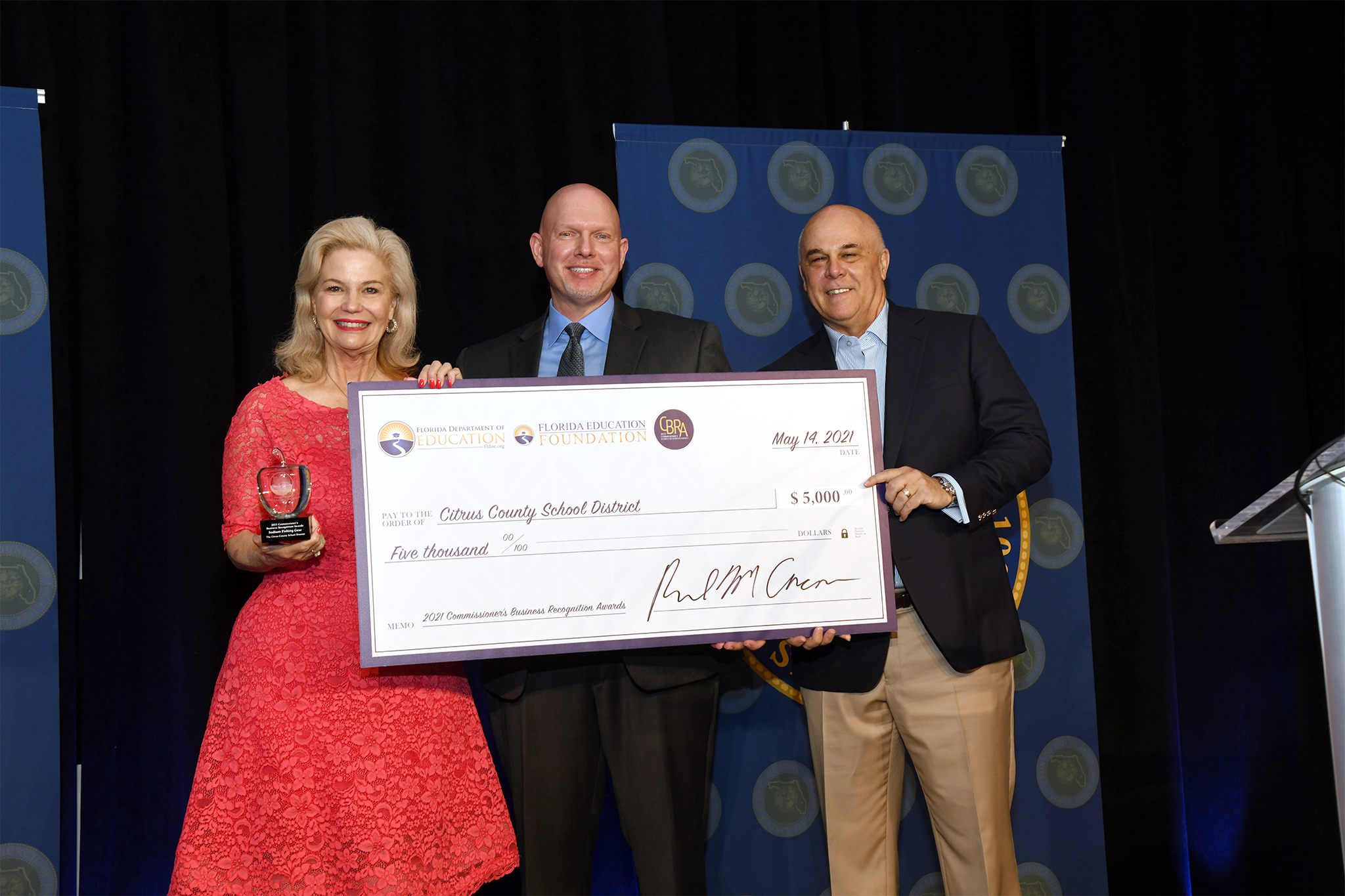 We are so thankful to all of our districts who submitted nominees, and to our sponsors, the Florida Blue Foundation and the Florida Council of 100, for helping to make the 2021 Commissioner's Business Recognition Awards possible.