2023 Summer Institute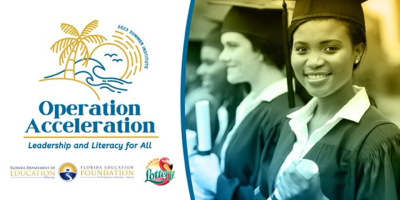 Published on: Aug 28, 2023
On June 8, 2023, the Florida Department of Education announces the completion of the Summer Institute, a three-day professional learning event for educators. This year's Summer Institute focused on standards-aligned literacy instruction grounded in the science of reading to accelerate learning and increase student achievement.
"As the number one state in the nation for education, we are always looking at ways to set the bar even higher," said Commissioner Manny Diaz, Jr. "The Summer Institute provided teachers with the tools necessary to go back to their classrooms and further improve student outcomes. Thank you to the more than one thousand educators who attended!"
"The Florida Lottery is proud to support this remarkable initiative as part of our ongoing partnership with the Florida Education Foundation, an organization that shares the Lottery's passion and dedication of supporting educational opportunities across our great state," said Florida Lottery Secretary John F. Davis. "Together, this partnership will pave the way for a brighter and more prosperous future for Floridians, and I look forward to the incredible impact we can achieve."
The Summer Institute provided professional learning for School Improvement and/or Reading Achievement Initiative for Scholastic Excellence (RAISE) Intensive Support schools. Teachers, instructional coaches, school administrators and district leaders assembled at the Summer Institute to collaborate and strengthen the state's community of educators. The goals of the Summer Institute include:
Improving outcomes for all students through strategic problem solving, capacity building and the implementation of sustainable systems in a culture of coaching.
Selecting and implementing standards-aligned evidence-based literacy practices and programs grounded in the science of reading.
Providing turn-key resources to support effective implementation of the B.E.S.T. English Language Arts Standards.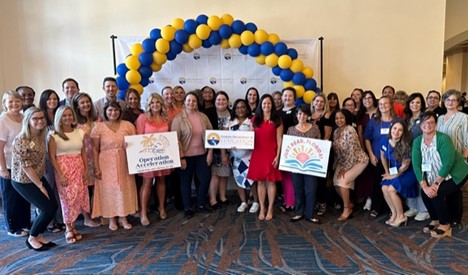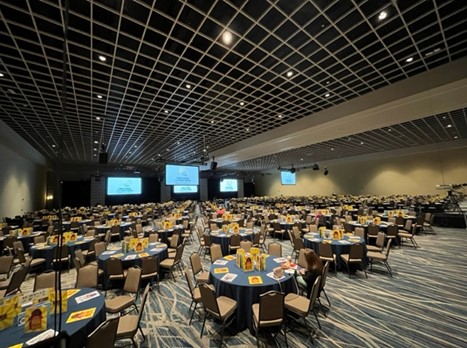 Over 1,200 educators at the Summer Institute attended keynote presentations with Emily Hanford, Dr. Rick Surrency with a panel of state-recognized administrators, and Malcolm Mitchell. Attendees also had the opportunity to select from over 90 professional learning sessions throughout the conference, focusing on school improvement and literacy instruction.
Governor Ron DeSantis has consistently prioritized student outcomes and literacy, ensuring all students are developing their reading comprehension skills and receiving a high-quality education. Florida has established several initiatives and made record investments in promoting these educational goals, including:
Securing $28 billion for education in the 2023-24 budget, including a record $1 billion to continue raising teacher salaries and increasing the per-student funding to $8,648.
Creating the Reading Achievement Initiative for Scholastic Excellence (RAISE), which establishes a criteria for identifying schools that need additional support.
Observing the 15th annual Celebrate Literacy Week, Florida – an event designed to raise awareness about literacy and inspire students to develop a love for reading.
Signing the New Worlds Reading Initiative into law in June 2021, which created Florida's first statewide ship-to-home book distribution program. To date, more than 250,000 students have benefitted from the program and over 3.7 million books have been delivered to Florida families.
Initiating the implementation of the B.E.S.T. Standards for English Language Arts in 2020, which included a 350-book sample text list to serve as a guide for teachers.
Achieving improved results in school grades with 469 schools increasing their grade in 2022, and 84% of schools graded D and F in 2019 improving their grades in 2022.
The 2023 Summer Institute was made possible through the Florida Education Foundation, and generous sponsors including Simply Healthcare and the Florida Lottery. Thank you to Simply Healthcare and the Florida Lottery for generously providing resources to ensure districts and schools have the tools needed to improve outcomes for all students.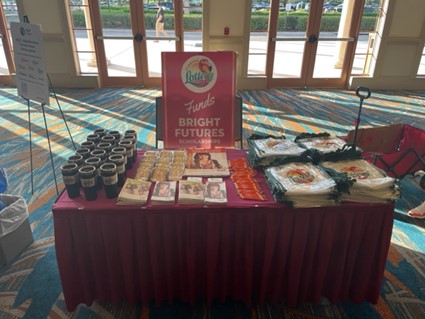 About the Florida Education Foundation
The Florida Education Foundation is the direct support organization for the Florida Department of Education. As a valued partner to public education, the Foundation's mission is to invest in high achievement and for every student to contribute to Florida's globally competitive workforce. For more information, please visit: floridaeducationfoundation.org/.