2021 Sunshine State Scholars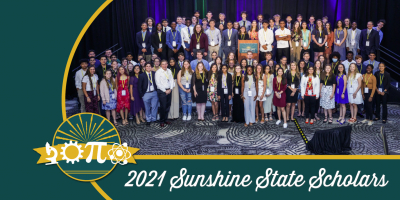 Published on: Aug 01, 2021
In June, 100 of our 2021 Sunshine State Scholars met in Orlando for time of learning and recognition for their significant academic accomplishments and to celebrate the potential they represent for our communities and state. Scholars from around the state connected with employers that specialize in the STEAM fields as well as networking with schools from Florida's College System and the State University System.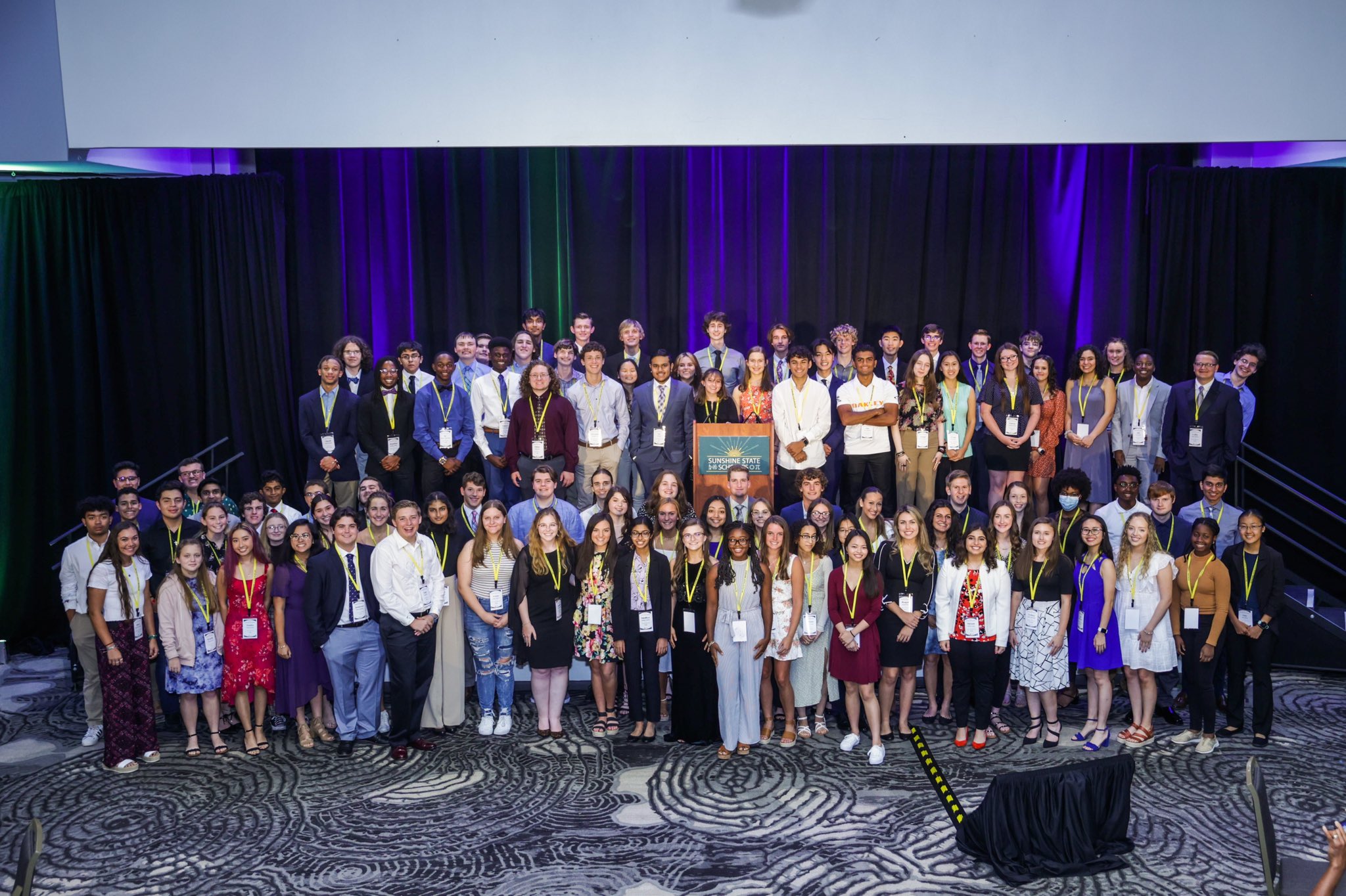 Chancellor of K-12 Public Schools, Jacob Oliva, said of the program, "It was great to see the students gathered in person, collaborating and giving us hope for future generations. We are so grateful for our Florida business partners who invest in this program and take the time to meet with students to show them the opportunities available in their backyard. We are not only here to recognize the accomplishments of these students, but we want the best and brightest to stay in the state of Florida and attend our state universities."
And for the first time, one of our incredible sponsors of the program, AT&T in partnership with Florida Prepaid College Foundation, provided 1-year university scholarships to 15 outstanding students. AT&T has supported the Sunshine State Scholars program for many years and we are thrilled to see how greatly these scholarships impact these students lives.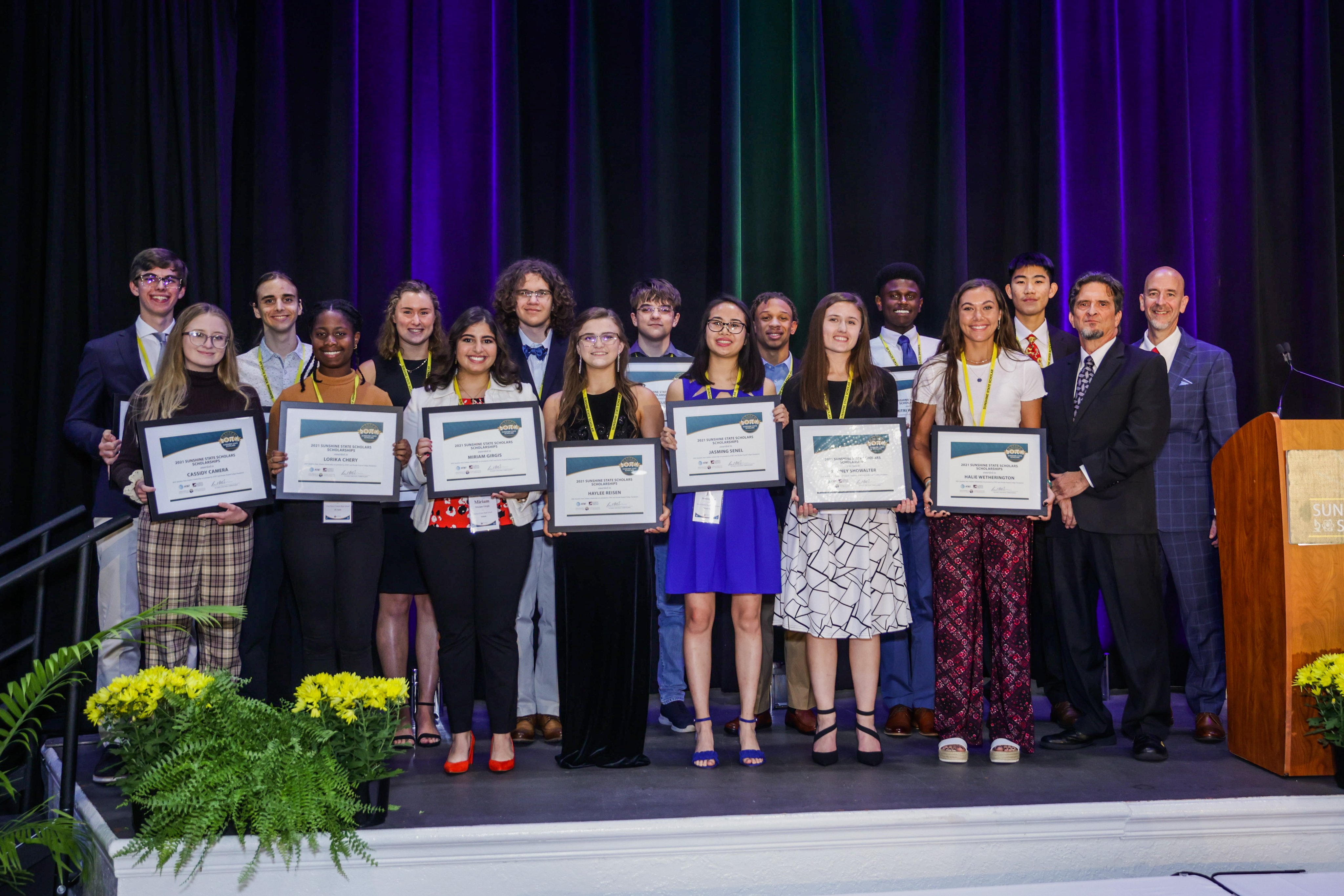 It is thanks to our wonderful partners in education that we are able to celebrate Florida's students in this way. Special thanks to the AT&T Foundation, Florida Prepaid College Foundation, Lockheed Martin, Helios Education Foundation, Kyra Solutions, the Florida Lottery, the Florida College System and Florida's State University System.
For more information on the Sunshine State Scholars program, check out our website!