Policies for Students with Disabilities and English Language Learners
---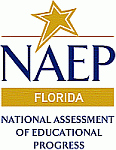 NAEP Policies for Students with Disabilities and English Language Learners
Beginning in 1998, all NAEP assessments permit some accommodations for students with disabilities (SD) and English language learners (ELLs). To ensure that NAEP is fully representative, a very high proportion of the selected students must participate in the assessment, including SD and ELLs. In order to minimize exclusion of such students, accommodations are offered to make the assessment accessible. These accommodations do not alter the knowledge and skills being assessed. The National Center for Education Statistics (NCES) has published an Inclusion on NAEP for Students with Disabilities and English Language Learners (PDF, 389KB) fact sheet.
Inclusion/Exclusion Policy Statement
The National Assessment Governing Board (NAGB) accepted a Policy Statement (PDF) on March 6, 2010, establishing guidelines based on recommendations to propose uniform national rules for NAEP testing of SD and ELL students. The two most important rules are the following:
The proportion of all students excluded from any NAEP sample should not exceed 5%. Samples falling below this goal shall be prominently designated in reports as not attaining the desired inclusion rate of 95%.
Among students classified as either ELL or SD, a goal of 85% inclusion shall be established. National, state, and district samples falling below this goal shall be identified in NAEP reports.
Florida NAEP Accommodations Policies
Contact:
The NAEP contact for the state of Florida is Michele Sonnenfeld. She can be contacted by email at or by telephone at 850-245-0513.