About Us
---
​There are 28 locally-governed public colleges in the Florida College System. While governed by local boards, the colleges are coordinated under the jurisdiction of the State Board of Education. Administratively, the Chancellor of Florida Colleges is the chief executive officer of the system, reporting to the Commissioner of Education who serves as the chief executive officer of Florida's K-20 System.
Our Mission
"The Division of Florida Colleges is a dynamic and responsive Department of Education team. We provide leadership and advocacy to promote education innovation and continuous improvement within The Florida College System, fueling economic development for the state of Florida and its citizens."
Our Vision
"The Division of Florida Colleges will be the nation's leading advocate for postsecondary educational opportunity, access, and student success. We help our colleges change the world!"
Randy Hanna, Chancellor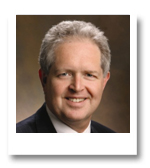 Randy Hanna has an extensive higher education background. Prior to being named Chancellor in October 2011, he served as Chair of the Florida State Board of Community Colleges, Chair of the Florida College System Foundation, and as a member of Tallahassee Community College's governing board. Additionally, he served as a member of the Board of Trustees for the University of West Florida and for Florida A&M University.
Mr. Hanna has served as special counsel to numerous governmental units, has represented clients before state agencies and has worked on numerous projects in the educational, energy and utility areas. Hanna was the managing Shareholder of Bryant Miller Olive, a statewide law firm from 1997 to 2011.
Mr. Hanna has a B.S. degree from the University of Florida and an M.B.A. from the Goizueta Business School at Emory University. He earned his jurist doctorate at Florida State University and his doctorate from the University of Pennsylvania. Mr. Hanna has been listed in The Best Lawyers in America. He has served as Chairman of The Florida Board of Bar Examiners and Chairman of the Tallahassee Area Chamber of Commerce.