State Board of Education Members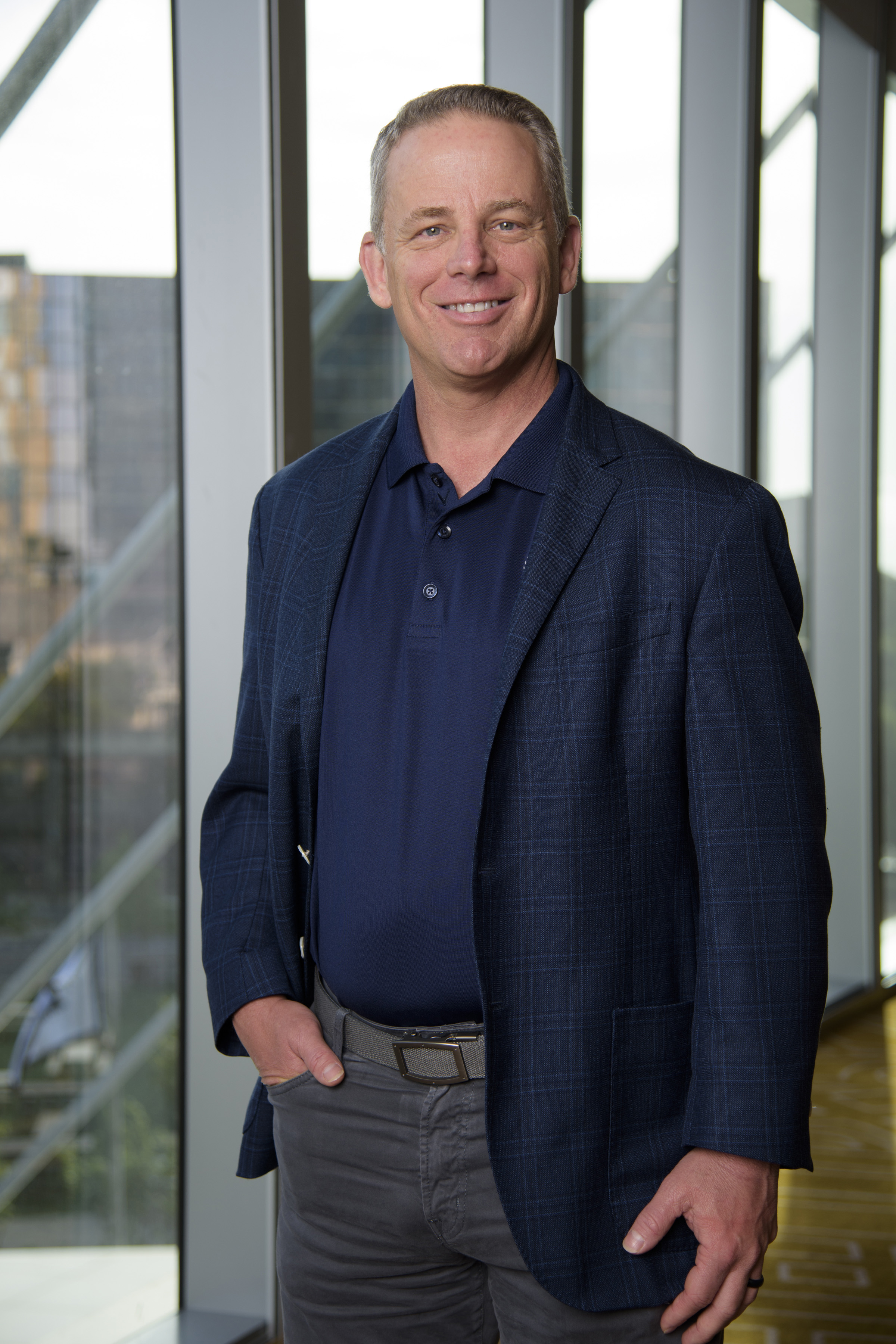 Joe S. York
President, Florida & Caribbean
Joe is the President of AT&T Florida & Caribbean. Mr. York has held various other positions within AT&T including Vice President –Legislative & Regulatory Affairs with AT&T Florida. Joe started his career as the Regional Director of Corporate and External Affairs for AT&T of Central Florida from July 2002 –August 2005.
Background
Joe York was born October 5, 1968, in Jacksonville, Florida. He graduated from Auburn University with a B. S. in Business in 1991, and later attended Troy State University to study Broadcast Journalism. He is married to Jennifer and has three children (Collin, Ella and Spencer) and they reside in Ponte Vedra Beach, Florida.
Career Highlights
Before coming to AT&T, Joe was a Partner in Arnall & York, a consulting firm specializing in Governmental Affairs and Business Development located in Ponte Vedra Beach, Florida. He represented several well-known corporations such as AT&T, Florida Blue, Florida Power & Light, PGA of America, City of Jacksonville, Sprint and Verizon.
Community Service
Joe was appointed to the Florida State Board of Education by the Governor and serves from January 2019 through 2023. He is on the Board of Directors for the Florida Chamber of Commerce and the James Madison Institute, as well as past Vice Chair of Enterprise Florida's Board of Directors. The Governor appointed Joe to the Jacksonville Port Authority (JaxPort) Board of Directors where he served from 2010-2019 and was Chairman of the Board in 2015 and 2016. Joe is a member of the Florida Council of 100 and the Jacksonville Civic Council. Additionally, he serves as a member of The Players Council, a community group that advises The PGA Tour, and is also a member of the Orange Bowl Committee. He is the past Chairman of the Florida Association of Professional Lobbyists and is a member of the Wolfson Children's Hospital Dream Coat Society. Joe was chosen as one of Florida Trend's "500 most influential Business Leaders" in 2018, 2019 and 2020 and was chosen by Influence Magazine for "The INFLUENCE 100: The most influential people in Florida politics" in 2017-2020. He has been honored as one of the 40 under 40 Community Leaders in Orlando and Jacksonville by the Orlando and Jacksonville Business Journals. Other awards include being honored with the Charles Bennett Leadership award by the Northeast Florida Jaycees.
Other past community service includes serving on the Big Brothers & Big Sisters of Northeast Florida Board of Directors, the Metro Orlando Economic Development Commission Board of Directors, the Orlando Regional Chamber Executive Board of Directors, BusinessForce Executive Board of Directors. Joe is a Graduate of Leadership Florida Class 22 and Leadership Orlando.
Contact Board Member, Joe York at Joe.York@fldoe.org.