Florida Future Educator's of America Conference
---
The state conference provides a wonderful opportunity for chapter members to meet with fellow students, chapter advisors and new and experienced teachers. The conference also provides an opportunity to hear from outstanding teachers and others working in the field of education as they present a shared vision of excellence in future classrooms. The workshops you attend will provide you with important information, ideas and inspiration that will guide you as you work toward becoming a teacher.
2015 FFEA 26th Annual State Conference
Teachers Make the Impossible Possible!
(High School & Postsecondary Chapters Only)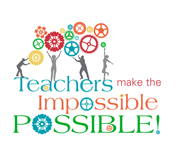 February 6-8, 2015
9840 International Drive
Orlando, FL 32819
Phone 407-996-9840
Fax 407-996-2659
Agenda (PDF, 100KB)
Call for Workshop Proposals (Word, 52KB)
Registration
2015 Competition Guidelines (Deadline November 21)
2015 State Officer Election (Deadline January 9)
2015 National FEA Conference
(Secondary Chapters Only)
April 23-26, 2015
Washington, D.C.