Ada Gonzalez Armas M.D.
---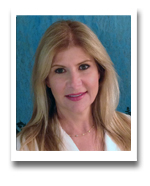 Ada Gonzalez Armas, M.D., is a native from New Jersey who relocated to Florida as a child. She graduated from the University of Miami with a Bachelor of Science degree in chemistry and then attended Cetec University where she obtained her M.D. degree in 1983. After completing her specialty training in Internal Medicine in New York, she has 25 years of healthcare industry experience as a physician in private practice and Medical Director for Bird Road Physician Group in the medical management sector. Dr. Gonzalez Armas co-founded Primary Care Specialists of Palm Beach in 1999. She is a member of several medical societies including the American Medical Association and a Diplomat of the American Board of Quality Assurance and Utilization Review Physicians since 1994. She also served on the Parents Executive Council for Georgetown University and on the Advisory Board for the School of Nursing and Health Care at Georgetown.
In addition to this, Dr. Gonzalez Armas has played a key role in founding, developing and serving in multiple charities for under privileged families in Miami for the past ten years. She has served on the Children's Home Society Executive Advisory Council, St. John Bosco Catholic Church Parish Financial Council, and is Co-founder of the Leadership Learning Center, an after school program designed for elementary and middle school children in grades K-8. The program offers homework assistance, a computer lab, a literacy program, a social skills program and a fitness program including creative arts. She serves as a Chairman of the Leadership Learning Center Advisory Board. Dr. Gonzalez Armas also performs multiple functions at the New Life Family Shelter of Catholic Charities, a transitional housing shelter with 15 private units, where dispossessed families with children have the opportunity to return to self-sufficiency within six months.
Dr. Gonzalez Armas also serves various charitable organizations including The Community Partnership for the Homeless and the RCMA (Redland Christian Migrant Association) in providing and distributing annual Christmas gifts for children.
She is married to Jose J. Armas, M.D., CEO and Chairman of MCCI Group, and they have three grown children.