Hispanic Heritage Month
---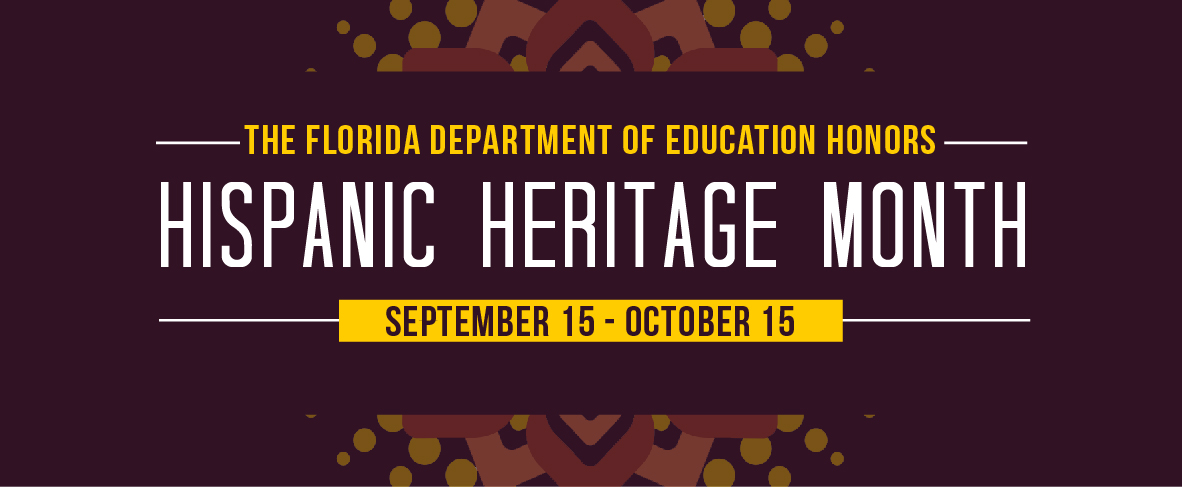 Each year, Governor Rick Scott and First Lady Ann Scott invite Florida students to participate in the Hispanic Heritage Month Essay and Art contests. This year's theme is "A Celebration of Innovative Hispanic-American Leaders."
The contests are open to all students attending a Florida school in grades 4-12. Three students in grades 4-12 will earn a 4-Year Florida Prepaid College Scholarship, which will cover tuition and other specified fees for 120 credit hours at a Florida College — the amount required to earn a bachelor's degree, and two K-3 students will earn cash prizes.
In addition, full-time Florida educators in elementary, middle and high schools are eligible for the Excellence in Education Award. Three winners will be selected: one elementary teacher (grades K-5), one middle school teacher (grades 6-8), and one high school teacher (grades 9-12). Nominations may be submitted by a principal, teacher, parent/guardian, or student.
The deadline to submit entries for the Hispanic Heritage Month Essay, Art and Educator contests is 5:00 p.m. Eastern Time, Monday, October 15, 2018.
Please feel free to download and use the following graphics and flyers: