Understanding the New Score Report
---
The Department of Education is proud to present a newly redesigned score report for the Florida Standards Assessments (FSA), statewide science assessments and statewide end-of-course assessments. Our state's students, with the support of their families and educators, work hard all year to make sure they have the skills and knowledge they need to succeed in future grades and courses. They deserve to receive a score report that provides a clear depiction of their performance so they can take steps to improve.
After a thorough review of the previous score report, it was determined that there were ways the score report could be revised to make it more meaningful. One of the key concerns that needed to be addressed was the tendency to use the terms "satisfactory" and "proficient" interchangeably, although they actually represent two different levels of mastery. "Satisfactory" is representative of level 3, while "proficient" is really a more appropriate term to describe level 4. To avoid this common misconception and provide additional clarity, the department reformatted the score report and added details that can help inform parents and students about what their results mean.
We value input from all Florida residents; if you have questions about the new score report design, please click here.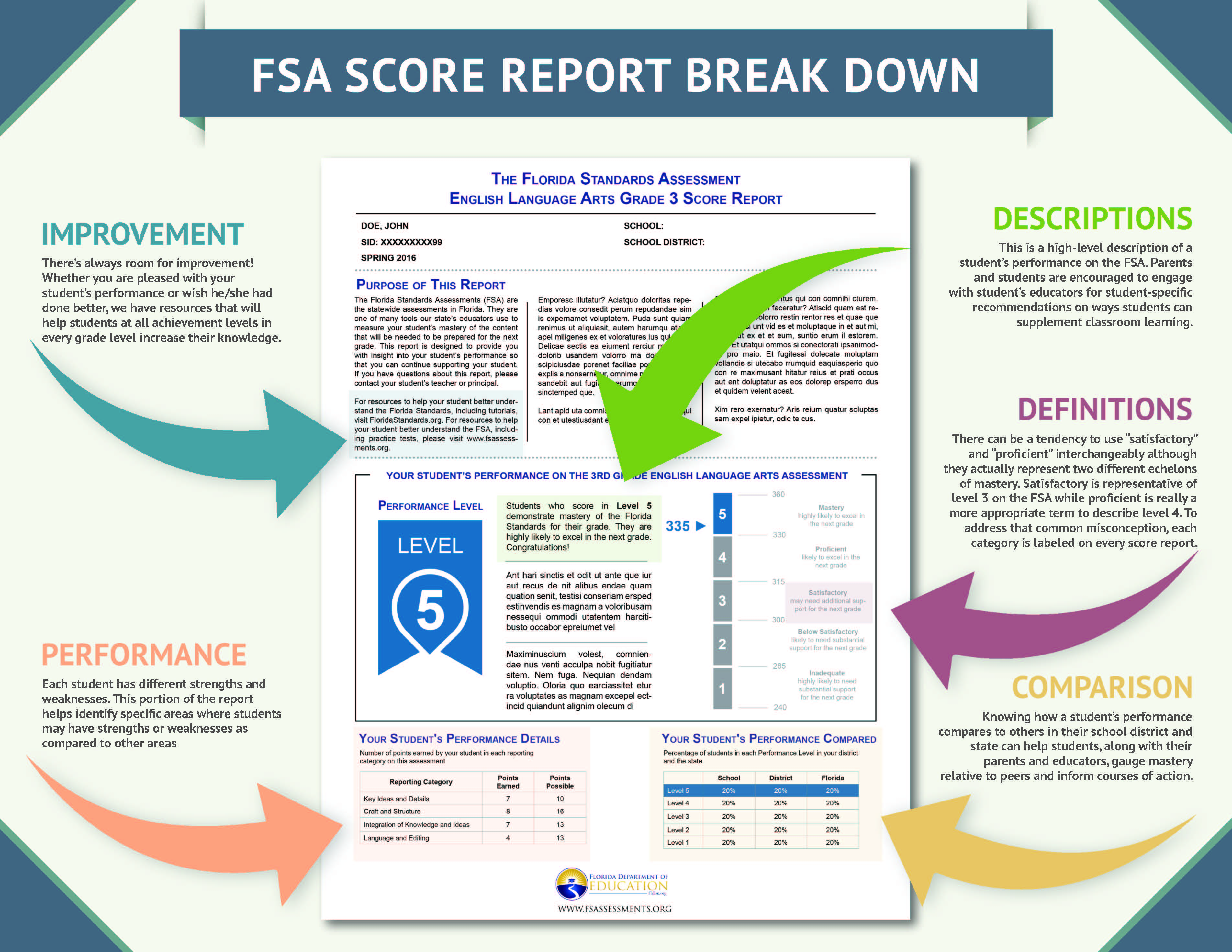 Helpful Links
Sample Score Reports
Sample End-of-Course (EOC) Assessment Score Reports
Sample Statewide Science Assessments Score Reports